Battery-less Absolute Encoder Type Electric Actuator High Performance High Rigidity Guide Rod Type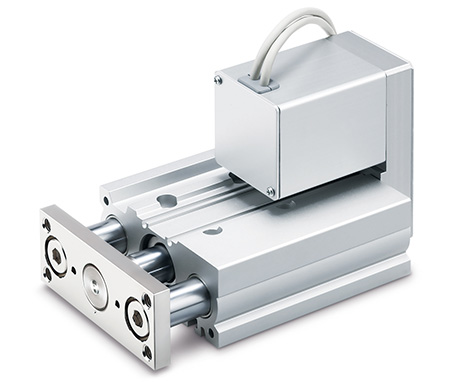 Battery-less Absolute Encoder Type Electric Actuator High Performance High Rigidity Guide Rod Type
Max. weight of transferred object: 75 kg (Size 25), 100 kg (Size 32), 150 kg (Size 40)
High performance step motor controller(Max. acceleration/deceleration: 5000 mm/s2)
With internal battery-less absolute encoder
Auto switches are mountable. (In-line only)For checking the limit and the intermediate signal
Fully integrated the compact guide unit for improved lateral load capacity.